Blake Moore
Owner
Moore Green is owned by Blake Moore who continues to service customers' properties and treats their lawn as if it were his own. He guarantees his work 100% to the customer's satisfaction. 'If you're not happy, I'm not happy' is his mantra. Contact him at 801-628-2976 or e-mail:
office@getmooregreen.com

Brandi Jackola
Office Manager
The friendly voice you hear when calling our office is Brandi. Brandi loves comedy, singing, writing, crocheting, playing video games, watching documentaries about shipwrecks, and spending time with her husband Dave and their cat Shinobi (not in order of importance). Every Friday night, you will find her at The Ziegfeld watching the Off The Wall improv comedy troupe. While attending improv workshops she aspires to someday share the stage with those talented comedians.

Ian Eliason
Technician
Ian is one of our friendly technicians who started in 2007 on our tree pruning crew. He loves sharing the outdoors with his wife, baby boy, and two dogs.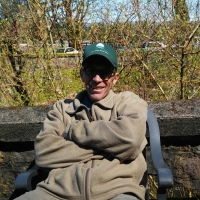 Allen Tidwell
Technician
Allen Tidwell is a native of North Salt Lake and loves the beauty of the Wasatch Front. He met his wife Sara at Utah State. They have been married for 24 years and still enjoy spending time together! Their family includes Taylor, her husband Josh, Samantha, Dylan and their dog Gus. Allen learned the value of hard work from his parents, Gene and MaryAnn Tidwell. He spent many years doing masonry with his dad.
Allen enjoys hiking, camping, hunting, reading and spending time with his family. His biggest past-times are gardening and trying to convince Sara that they need one more fruit tree or berry plant every year. Working for Moore Green has been a great way to utilize his love of pruning and gardening. Learning more about trees and plants from Blake makes it the perfect job for him.