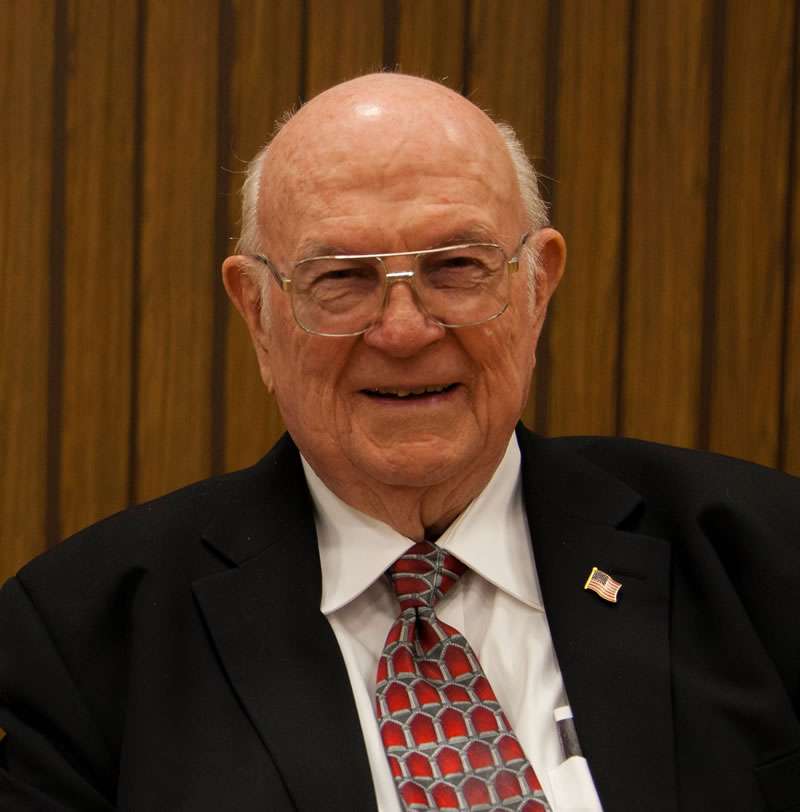 My father, Eugene J. Moore, peacefully passed away on May 27th, 2022, one month before his 90th birthday. He is the reason I am in the Lawn Care Industry. He and my brother, David, started in the lawn business in 1983, the year I turned twelve. The office occupied a bedroom in our home for many years. Dad was there early in the morning and late at night. We purchased a computer to help keep track of our customers early in its inception. Being a teenage boy, I loved using and learning about the computer and helped program our database to serve our needs. Dad let me do it and trusted in me.
We knocked on doors, hung flyers, talked to neighbors, and worked our socks off to grow the business. I learned how to serve others and find ways to help. I learned to enjoy work. He taught me how to run a business and I remember the stress when cash was tight. He taught us to trust God that if we worked diligently and honestly, things would work out.
He encouraged me to take horticulture classes when my barrage of questions became overwhelming to him. He stressed the importance of learning and didn't limit me on thinking it only came from a college campus. We attended seminars, read books, spoke with other professionals, and continued to ask questions. He understood and supported me when I chose to leave our family business nearly 20 years ago because it wasn't able to support all four of our families. He enjoyed talking about the business and customers we took care of. He felt joy in my personal successes.
Dad outlived all of his siblings. He truly had grit. I don't think I ever remember him complaining about anything. For those that knew him, he was a kind and generous man. He loved to serve and help others. I will miss him but I know he isn't far. I see him every time I look into the mirror. I love you, Dad!